Do you remember all the soft-baked chocolate chip cookies you often buy at the snack food aisle? They are the pliable and perfect treat for one to sink their teeth into it. You must know that these almond flour chocolate chip cookies are not only delicious but are nutritious. They are tasty and the chocolate melts in the mouth while being gluten-free, dairy-free, and low in sugar. A lot of people who wish to eat healthy yet delicious treats usually prefer Almond flour Choco-chip cookies because they satisfy their cravings. All you have to do is mix coconut oil and maple syrup, stir in the egg, baking soda, vanilla, almond flour, and salt, and chocolate chips at the end. Mix them all to add sweetness to your entire cookies.
You can get Coco Earth Australian Almond Flour online in Australia at the best price. We bring you an exclusive range of 100% naturally grown products. Now, let's talk about how we can bake these delicious almond flour choco-chip cookies.
INGREDIENTS
2 tablespoons of coconut oil

1 large egg

3 tablespoons of maple syrup

1 teaspoon of vanilla extract

½ teaspoon baking soda

¼ teaspoon of fine sea salt

2 cups of almond flour

½ cup of semi-sweet chocolate chips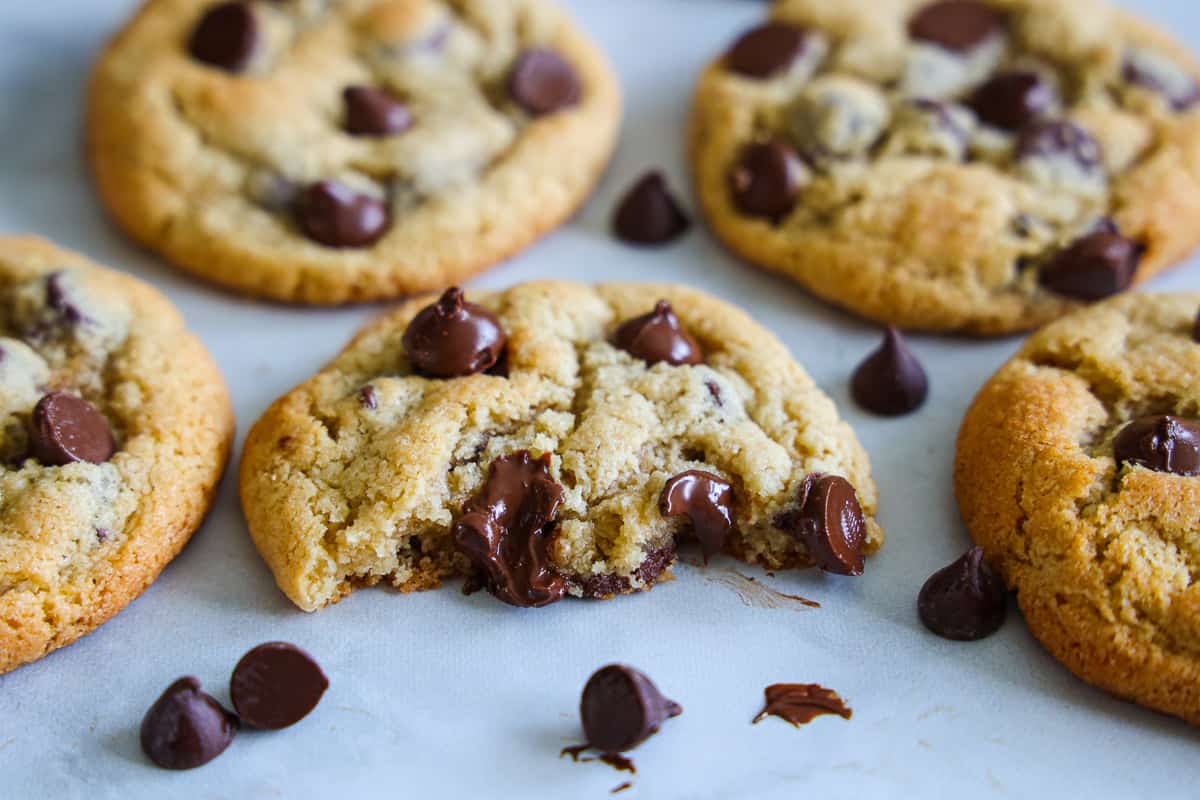 INSTRUCTIONS
When starting to bake this delicious treat, preheat the oven to 375°F or 190°C. Line the baking sheet with parchment paper and set it aside.

Add coconut oil to a large bowl and mix it with pure maple syrup. If the oil gets hard, you can microwave it for 10 seconds or more until it is soft but ensure that it is not melted. Once it's done, stir using a whisk until the oil is mixed well with syrup. This should take about a minute or two, then add the egg with vanilla and whisk it all together until it is all combined.

Take a medium-size bowl, mix the almond flour, salt, and baking soda. Use a wooden spoon to add flour mixture with the wet badge until combined. Once it is mixed, stir in the ½ cup of choco-chips.

You can scoop mounded tablespoon full into the cookie sheet, keep two-inch space between, and press down gently using your fingers. You can top each cookie with an additional chocolate chip if you wish to.

Bake the cookies until the edges are golden brown, for about 8-10 minutes. Take them out of the oven and set them aside to let cool for five minutes, transfer them to a wire rack to cool properly.

You can keep the cookies in a beautiful airtight container for a week.
You can buy almond flour online at COCO EARTH and have it delivered to your doorsteps. You can bake this delicious treat as it is ideal for all ages. What are you waiting for? Let's start cooking!