Fractioned coconut oil is usually used for skincare and hair care. However, it is also marketed as a liquid coconut oil that can be used in cooking. Well, let's discuss all the aspects of pure fractionated coconut oil that will help you understand if it is better than the regular coconut cooking oil. 
Now, we all know the benefits of coconut oil be it for skin, weight loss, hair or even heart related problems but have you ever heard about fractioned coconut oil. Well, it is a coconut oil that is used for personal skin and hair care as an agent for moisturizing your skin, massaging oil, and a beneficial hair oil. This is made from regular coconut oil via a process of fractionation that is used for all types of fats that you can find in regular oils. In order to prepare this particular kind of coconut oils, the coconut oil needs to be heated above the regular melting point and is left aside to cool. Solid fraction of oil is later separated from the liquid fraction, and this process takes hours. 
Let's understand the difference between fractionated coconut oil & regular coconut oil…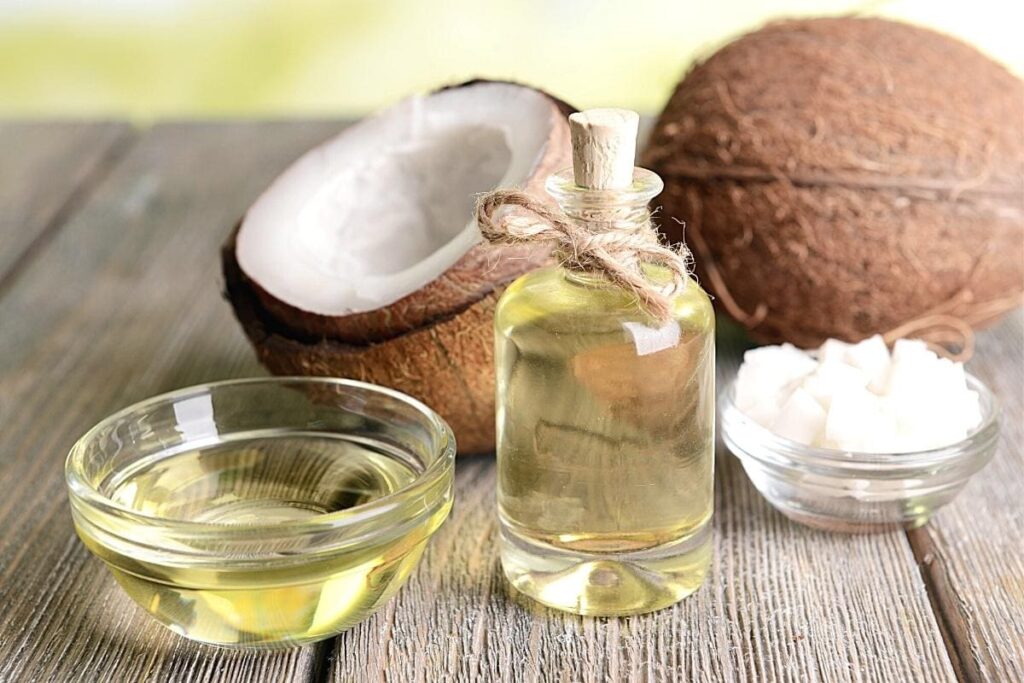 Fractionated coconut oil is odorless and absolutely tasteless, and expensive than regular coconut oil. Besides being used for skincare and hair care, people can use fractionated coconut oil as a dietary supplement. Fractionated coconut oil is often sold as liquid coconut oil and is marketed as an edible oil. Both fractionated and regular coconut oil is an excellent source of MCTs (Medium Chain Triglycerides). Having different composition of fatty acids, you must know that the coconut oil have C12 (12-carbon lauric acid). Although fatty acids including the main acid are removed from fractionated coconut oil that does not have long-chain fatty acids.  
C8 (Caprylic Acid) and C10 (Capril Acid) are the two medium chain fatty acids that are found in fractionated coconut oil. These are transported to the liver via digestive tract where they are used as an excellent source of energy. 
What Are Benefits of Fractionated Coconut Oil?
Medium Chain fatty acids are fractionated coconut oil that help one lose weight. They have the ability to decrease the urge to eat or sudden hunger and reduce the calorie intake. They help burn the fat and eliminates excessive fat from the body. 

Medium chain fatty acids have the ability to reduce the insulin resistance and decreases the risk potential that are associated with diabetes. 

There have been studies that have found that fractionated coconut oil have medium chain fatty acids that help improvise brain functions and reduce the threat of Parkinson's and Alzheimer's. 
You can buy fractionated coconut oil online at COCO EARTH offers Organic Fractionated Coconut Oil that makes an ideal choice for all your spa, massage and other needs. You can elevate your beauty regime by using the oil as your base oil. Add this to your skincare routine and gain an amazing glow in your skin.